When you want to find the top attorneys in Queens, if not in all of New York City, look no further than the Albert Maimone & Associates, P.C. law practice. While based in Queens, they offer high quality legal services all over the city and in Nassau and Suffolk counties. Albert Maimone and Peter Maimone are merely the tip of the iceberg when it comes to successful representation. Call the office today for a free consultation.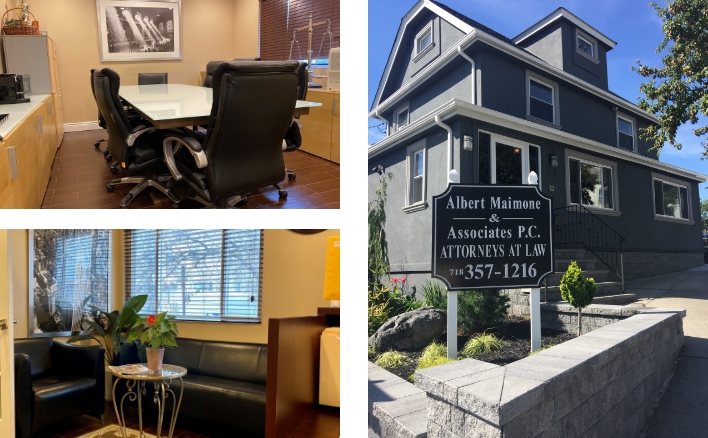 Who Is Albert Maimone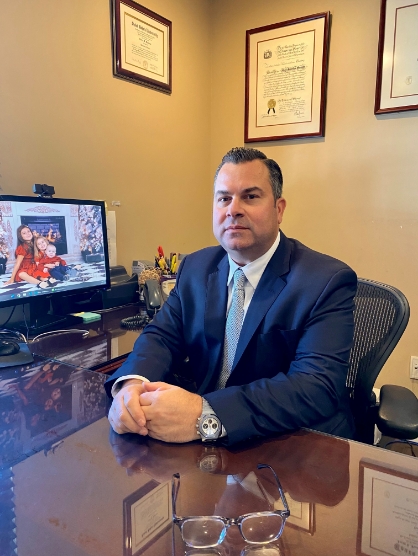 Albert Maimone is the president of the Albert Maimone & Associates law practice in New York City. This premier law firm, based in College Point, Queens, serves all five boroughs of NYC —Queens, Manhattan, Brooklyn, the Bronx and Staten Island — as well as Nassau and Suffolk counties. Since 2005, Albert has created a strong reputation as one of the top attorneys in NYC.
Albert leads a team of highly regarded lawyers who practice diverse areas of law. Specializing in real estate law, his team represents buyers, sellers, developers, contractors, landlords, tenants and management firms in various real estate disputes. His law firm also provides legal services for landlord/tenant disputes, business law cases, civil litigation and estate planning.
What Is Albert Maimone's Background?
Considered by his clients the best attorney in Queens, Albert has more than 17 years of legal practice experience. He's become one of the most recognizable lawyers in the city. Some notable highlights in his career include:
Law degree. Albert Maimone graduated from Touro College Jacob D. Fuchsberg Law Center with a JD or Juris Doctor law degree.
Professional associations. Since 2004, Albert Maimone has been a member of the New York State Bar Association in good standing.
Before starting his own law firm, Albert worked briefly at Forcina & Maimone, P.C. He quickly rose to become one of the top attorneys in NYC.
At his NYC boutique law firm, Albert has nurtured a client-centered approach that focuses on your wishes and the best outcomes. The lawyers working at the firm have in-depth knowledge of real estate law and other aspects of the law. They offer free consultations, dependable advice and skilled representation.
What People Say
Albert was a recommendation from a friend, and we were very grateful for this because Albert and his team were empathetic with our situation (this was an estate sale that was long and arduous). Albert went above and beyond for us by communicating with the estate lawyers, diligently reviewing and correcting all documents, negotiating on our behalf and most importantly was always willing to assist us (he was superb with his follow-up and replies to any of our inquiries). Thank you Albert! We highly recommend him!
Jules Volpe
What People Say
I have used Mr. Albert Maimone for various legal matters. He is great to work with, very efficient, always makes time for his clients. I would highly recommend him to anyone looking for a Real Estate Attorney.
Sandra A.
What People Say
I used the Law offices of Albert Maimone & Associates, P.C. located in Whitestone, NY for numerous legal matters this past winter. Mr. Maimone was professional and courteous. He helped me plan my mothers Estate and helped me Sell my home in Whitestone, NY. I would recommend Albert Maimone & Associates, P.C. to anyone in need of an Attorney. He has a client for life.
Angela T
What People Say
I would like to Thank You for the service I received. Your help exceeded my expectations. Even though the extradition case seemed hopeless, I am a free man at this point.
Nic Roovaski
Who Is Peter Maimone and What's His Background?
Peter Maimone is a top attorney in Queens who works at the Albert Maimone & Associates law practice. Peter played an instrumental role in making this NY law firm one of the best in the city. Some notable highlights of Peter Maimone's education and career include:
Undergraduate studies. At St. John's University, Peter studied psychology and earned his bachelor's degree in 2006.
Law degree. Peter continued his studies at St. John's University School of Law, graduating with his JD law degree in 2009.
Peter worked at Forcina & Maimone as an associate attorney from 2009 to 2010, before joining the College Point-based law firm in 2012.
At Albert Maimone & Associates, Peter Maimone has become an excellent lawyer. Peter and the other lawyers at this law firm provide the highest quality legal services without charging the big firm legal fees.
What Areas of the Law Do Albert and Peter Maimone Practice?
Both Albert and Peter Maimone deliver comprehensive legal services for both individuals and businesses. The team stands out for the commitment to every client by reviewing your legal matter within 48 hours after your free consultation.
These top attorneys in NYC offer a diverse range of legal services, such as:
Real estate legal services and litigation in New York City, such as:
Landlord/tenant rights rights and disputes, including:
Issues involving wills, trusts, estate and probate law, such as:
Business law cases, including:
All kinds of civil litigation, including:
Who Needs the Services of Albert and Peter Maimone?
The Albert Maimone & Associates law practice serves many types of clients. Some of the clients who may need the services of the top attorney in Queens include:
New York City property buyers
Real estate sellers
Property developers in NYC
Real estate contractors
Property management firms
Landlords
Tenants
Albert and Peter Maimone have grown this small law firm into the most trusted resource for real estate legal matters. These experienced lawyers go the extra mile to protect you and your interests, and their dedication has earned the respect of the community.
Why Work with Albert and Peter Maimone?
If you have a legal matter in New York City, look for the best attorneys in Queens for legal representation. The law practice of Albert Maimone & Associates employs the top attorneys in NYC. They're among the most experienced real estate and landlord/tenant attorneys. This boutique law firm offers many advantages, including:
Experience and expertise. These attorneys bring years of experience in many areas of specialization. You can find the best legal talent in one place for all your issues, from property sales to landlord/tenant disputes.
Personalized legal support. These NYC lawyers have no one-size-fits-all legal package for their many clients. You get personalized service, based on a review of your case.
Long-term partnership. Real estate is a long-term investment. Albert and Peter Maimone understand the needs of individuals and small-to-medium-sized businesses. By building relationships based on trust, the law firm gets a lot of referral clients.
The Queens law firm leverages advanced technology and communication strategies throughout your legal engagement. The seamless interactions and processes improve efficiency.
Cost-effective services. At this boutique law firm, you enjoy the highest quality legal services at a reasonable cost while still maintaining efficiency.
Whatever legal matter you face in New York City, find legal representation with the best attorneys in Queens. Contact the law firm to get a lawyer who listens to you.
Albert Maimone & Associates P.C.
127-16 14th Avenue, College Point, NY 11356
(718) 357-1216